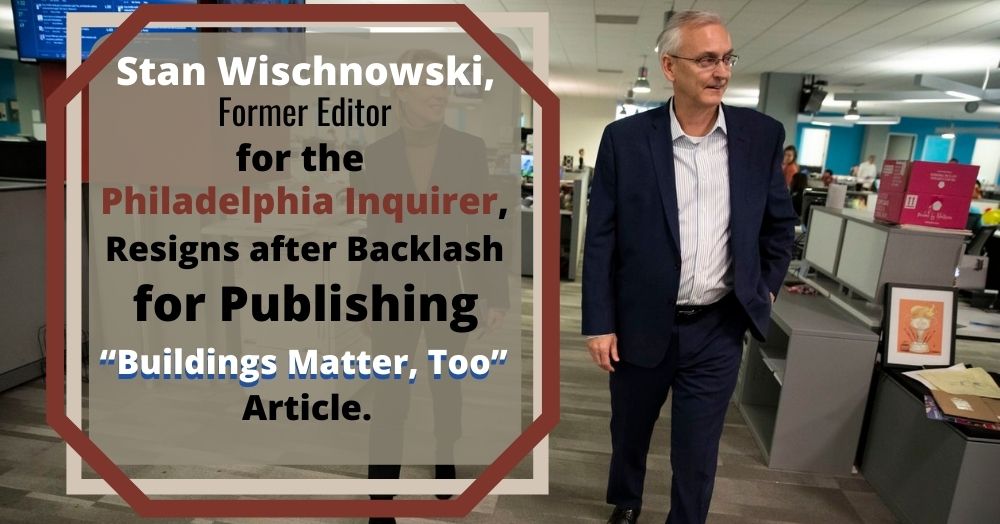 After publishing Inga Saffron's "Buildings Matter, Too," article in the Philadelphia Inquirer, Stan Wischnowski faced backlash online and around his workplace.
The editors quickly distanced themselves from Wischnowski. The editors revised the headline and offered a public apology issued.
(more…)
Continue Reading
Stan Wischnowski, Former Editor for the Philadelphia Inquirer, Resigns after Backlash for Publishing "Buildings Matter, Too" Article.