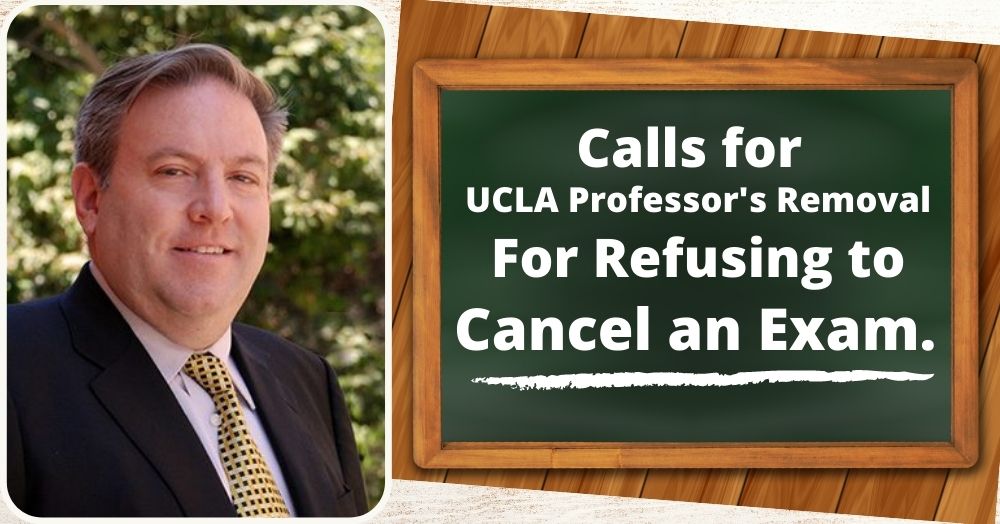 In June, Gordon Klein, Lecturer in Accounting at UCLA, faced the chopping block after refusing to give special exemptions for minority students in his class.
After receiving an email requesting that Black students should receive special treatment Klein offered the following response.
(more…)
Continue Reading
Calls for UCLA Professor's Removal For Refusing to Cancel an Exam.