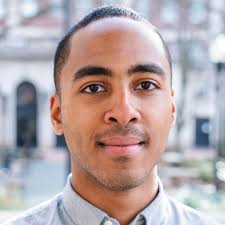 Coleman Hughes Personal Info
Coleman Hughes has a stunning intellect and has put all of his thinking into issues of race, public policy and applied ethics. Currently, he is a fellow at the Manhattan Institute and also holds a B.A. in Philosophy from Columbia University.
Coleman is also a contributing editor for City Journal as well numerous well respected newspapers like the New York Times and the Wall Street Journal, National Review, Quillette and The Spectator.
You can hear him on his own podcast called Conversations with Coleman Hughes. On his podcast, Coleman has interviewed some notables like Steven Pinker, John McWhorter, Brett Weinstein and Sean M. Carroll.
Also of note is Coleman's nuanced position on race which some have deemed controversial. In an audacious defense of free-thought he presented reasons against slavery reparations before congress on June 19, 2019.
We can expect a long and captivating career for Coleman Hughes. And hopefully soon, he will produce a monograph that synthesizes his unique perspectives.
Nationality: American
DOB: April 9, 1996
Political Compass: Left
Twitter: @coldxman
Podcast: Conversations with Coleman Hughes
Website: Coleman Hughes
Media Appearances
Coleman Hughes | Racial Bias And The Police on September 9, 2020.
Coleman Hughes Explains Why He Testified Against Slavery Reparations In Congress on This is 42, December 4, 2019.
Racism: Getting to the Truth | Coleman Hughes | POLITICS | Rubin Report on October 12, 2018.
Notable Articles Written
Open Letter to Ibram X. Kendi October 19, 2020.
Stories and Data: Reflections on race, riots, and police via City Journal June 14, 2020.
Why Do Progressives Hate Gentrification? via Quillette November 25, 2019
The Gay, Black Civil Rights Hero Opposed to Affirmative Action: How would Bayard Rustin be judged today? via the New York Times February 28, 2019.